Following the steps below,
Metamask wallet connected on Bitkub Chain (BKC)  

การซื้อขายที่ดินทำผ่าน Bitkub Chain (BKC) โดยใช้เหรียญ KUB เป็นค่าธรรมเนียมธุรกรรม (แก๊ส) 
ตั้งค่า Bitkub Chain บน Metamask – https://support.bitkub.com/hc/th/articles/360061315771
ราคา ( Price)
1 HEX เท่ากับ 3 KKUB / 33 KUSDT หรือ 333 MVP Coin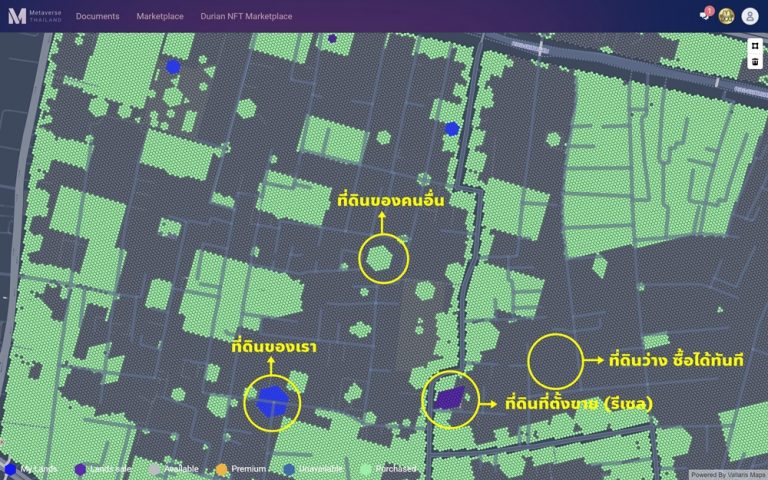 2.) Select the block you want to buy. If there is no owner, it shows 'Available', the minimum purchase amount is 1 Block, however Logo 2D, 3D Model or others have a minimum number of blocks to place (recommended 30-50 Block or more).
หากมีที่ดินว่างเปล่า สามารถกดซื้อได้ที ขั้นต่ำ 1 HEX หรือหลาย HEX ติดกันชั้นต่ำ 3  HEX ห้ามแยก ห้ามจุดเดียว สูงสุด 100 HEX ต่อธุรกรรม
3.) Press Approve KKUB, MVP Coin or KUSDT and place an order. The land will be updated to the system within 3-5 minutes. User can check transactions via Bscscan as well.
กด Buy Land ยืนยันธุรกรรม (ทั้ง Bitkub Chain, Bitkub Wallet) จากนั้นดำเนินจนเสร็จสิ้น ประมาณ 5-10 นาที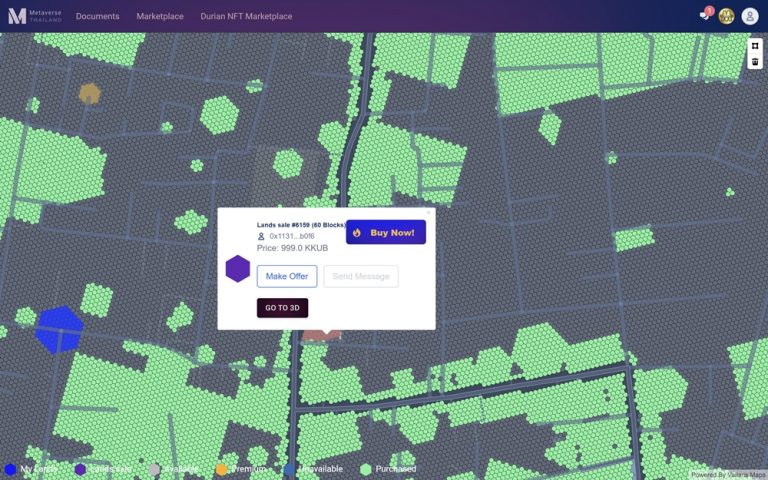 4.) Purchasing the land from another person who has sold it. You can press the transaction immediately (24 hours a day) or offer the desired price to the owner for further negotiation.
ทั้งนี้ คุณสามารถกดซื้อที่ดิน Resale จากผู้ใช้ท่านอื่นๆ ที่ประกาศขาย ราคาขึ้นอยู่กับตกลงกัน อนาคตทีมงานจะเปิดฟังก์ชั่น Offer เพื่อเสนอซื้อตามความเหมาะสม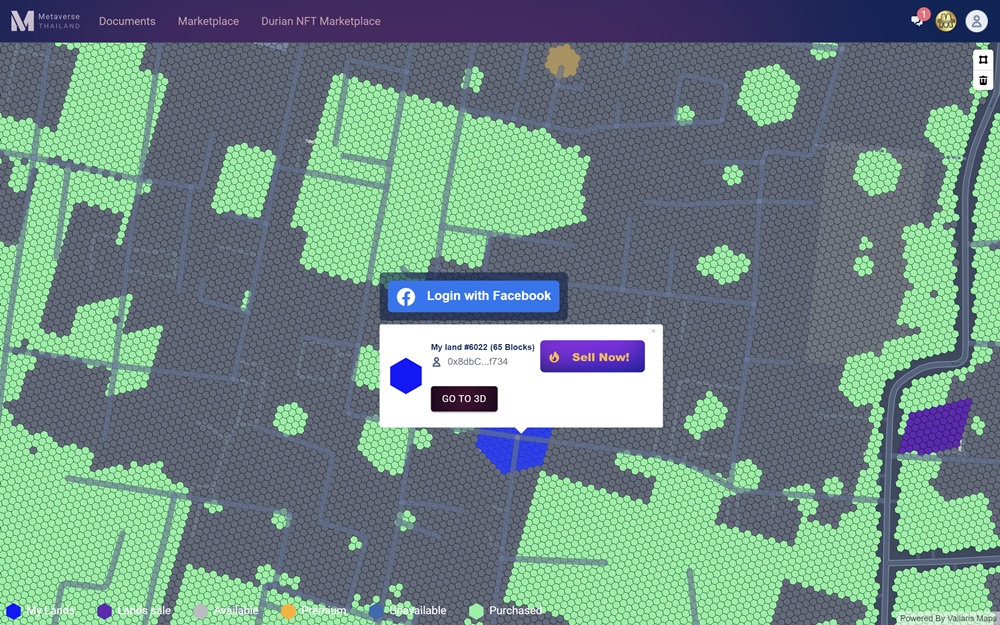 How to Sale Land
The owner of the land can sell (Sale) the land 24 hours a day, no price ceiling. set according to satisfaction Just select the land and press Sale, enter the price you want and Appove Land > Sale.
การขายที่ดิน ให้กดที่ดินของตัวเอง แล้วเลือก Sell Now ! ผู้ขายสามารถตั้งรับเป็น KKUB, KUSDT หรือ MVP Coin ได้ตามต้องการ